Sleep here, visit Arches, Goblin Valley, Canyonlands, & Dead Horse Point
Check In Check Out Guests
Our Green River motel is centrally located near Arches and Canyonlands National Parks, Gorgeous scenic views of the Colorado river "horseshoe" from Dead Horse point (take White Rim Trail), and, of course, Goblin Valley State Park. Perfect for a family, this is a fun, easy and enjoyable day hike through Red and orange mushroom shaped hoodoos. Several Movies have been filmed in Goblin Valley's unique, surreal landscape, including City Slickers 2 and Galaxy Quest. San Rafael Swell, (AKA, The Little Grand Canyon!), is only 30 minutes away. 
To check our rates and availability, or to book CLICK HERE
Visit Arches and discover a landscape of contrasting colors, landforms and textures unlike any other in the world. The park has over 2,000 natural stone arches, in addition to hundreds of soaring pinnacles, massive fins and giant balanced rocks.
Canyonlands National Park
Canyonlands National Park is cut into three districts by the Green and Colorado rivers. Island in the Sky district, in the north of the park, is the closest district to Green River, UT. In about 60 minutes, you can reach Island in the Sky via UT 313.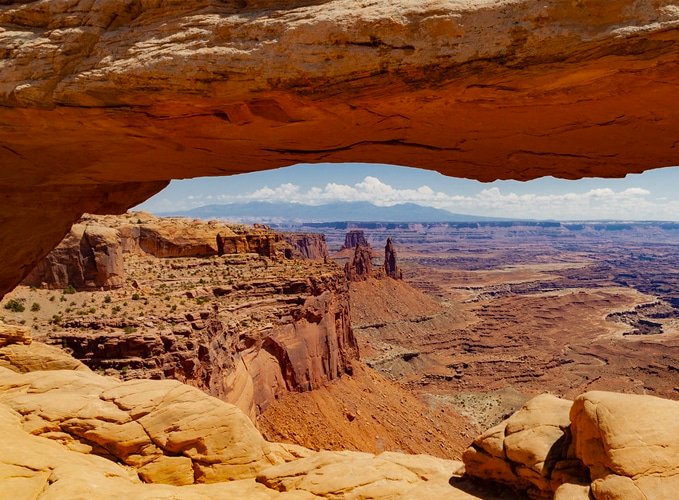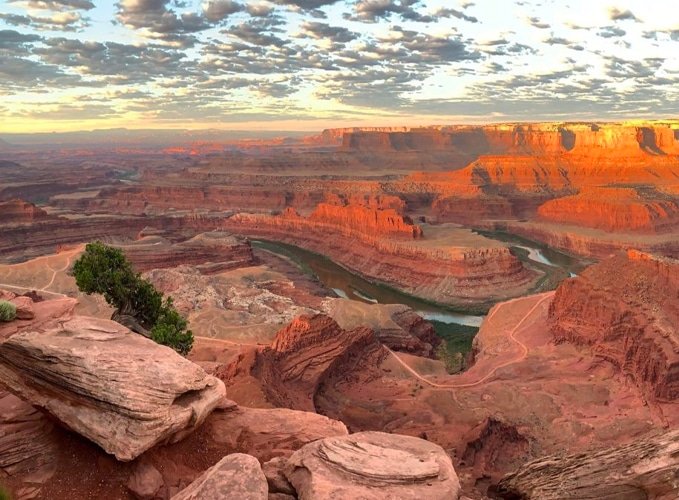 (45 min drive: White Rim Trail, Gorgeous scenic views!)
Hike the White Rim Trail, and enjoy the desert fauna and wildlife, as well as the gorgeous scenic views of the Colorado River Bend at the apex of Dead Horse Point.
(45 min drive: Great Family Excursion)
At
Goblin Valley State park
the mushroom-shaped red rock hoodoos reminded early settlers chasing their cattle through the area of Goblins! It's an easy hike for a family through the valley. A designated Dark Sky area, the night sky views here are absolutely stunning!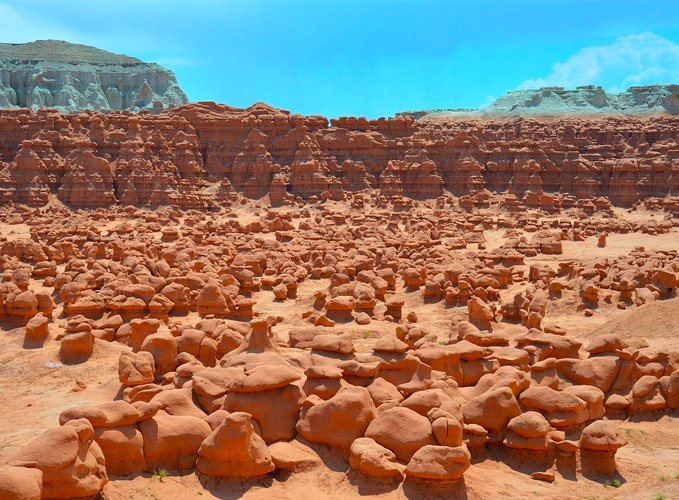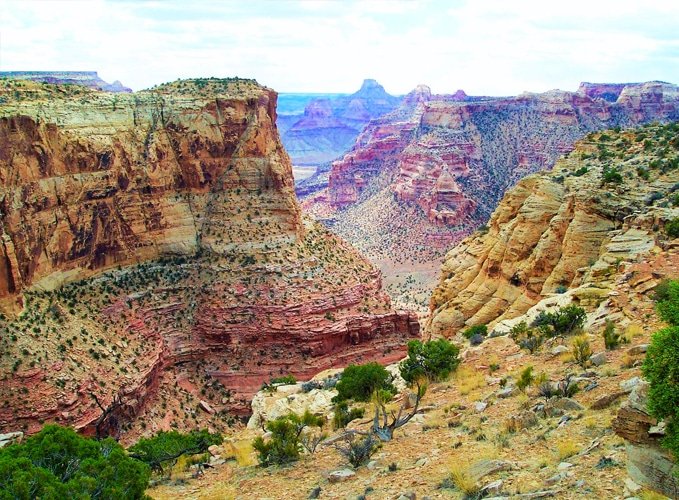 Word about the San Rafael Swell  has finally gotten out. I-70 cuts across the middle of the swell. Enjoy scenic views of with mesas, cliffs, buttes, springs and canyons. The most spectacular canyons are found in the San Rafael Reef (southeast section). Hikers enjoy slot canyons, and there are plenty of Biking trails. Public land, with unrestricted access. Geologically termed an anticline – about 75 by 40 miles in extent from end to end.
Capitol Reef National Park
Capitol Reef National Park is a hidden treasure filled with cliffs, canyons, domes, and bridges in the Waterpocket Fold, a geologic monocline (a wrinkle on the earth) extending almost 100 miles.